Workshop to study personal meaning of brands - 
As a research team we developed tasks to uncover the memories and associations that different people had to three well known brands. The workshop was facilitated and run by the team using a group of participants that were strangers to each other.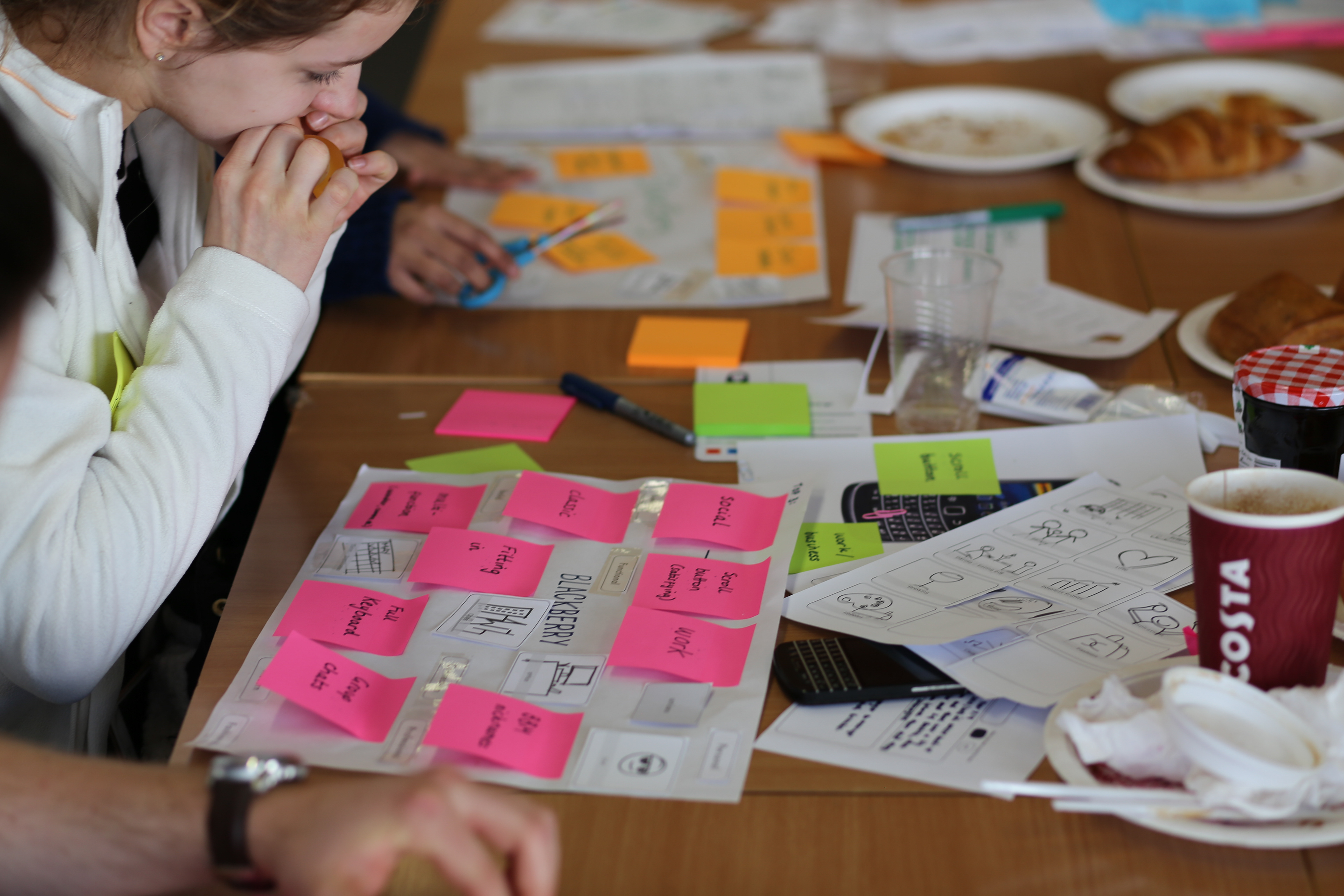 Function Ritual, Myth and Metaphors
To recognise in-depth how brands connect and give meaning to different cultures, socio and economic groups can be broken down into fiction ritual and myth and used as a tool to evaluate what people think, say and do.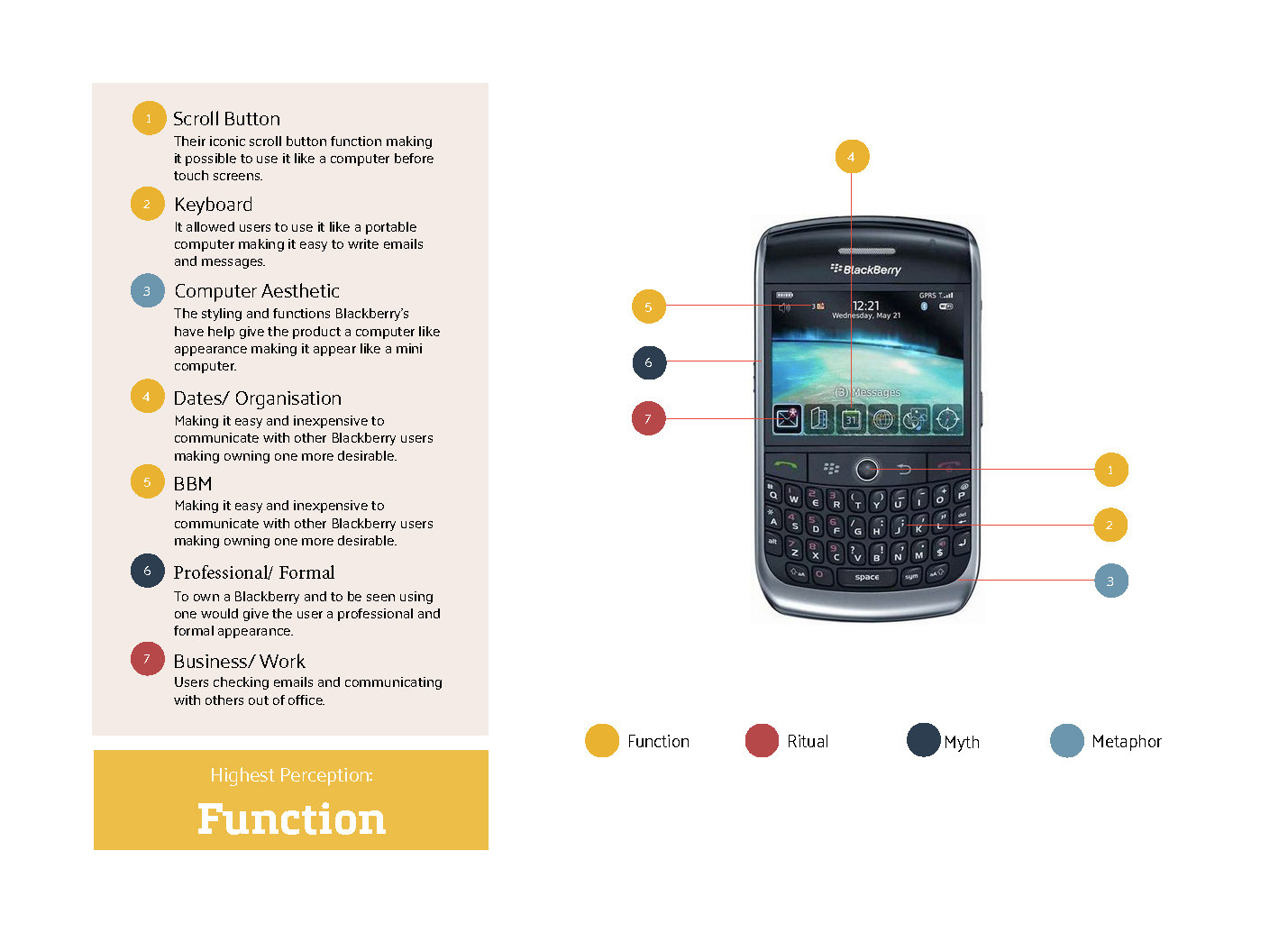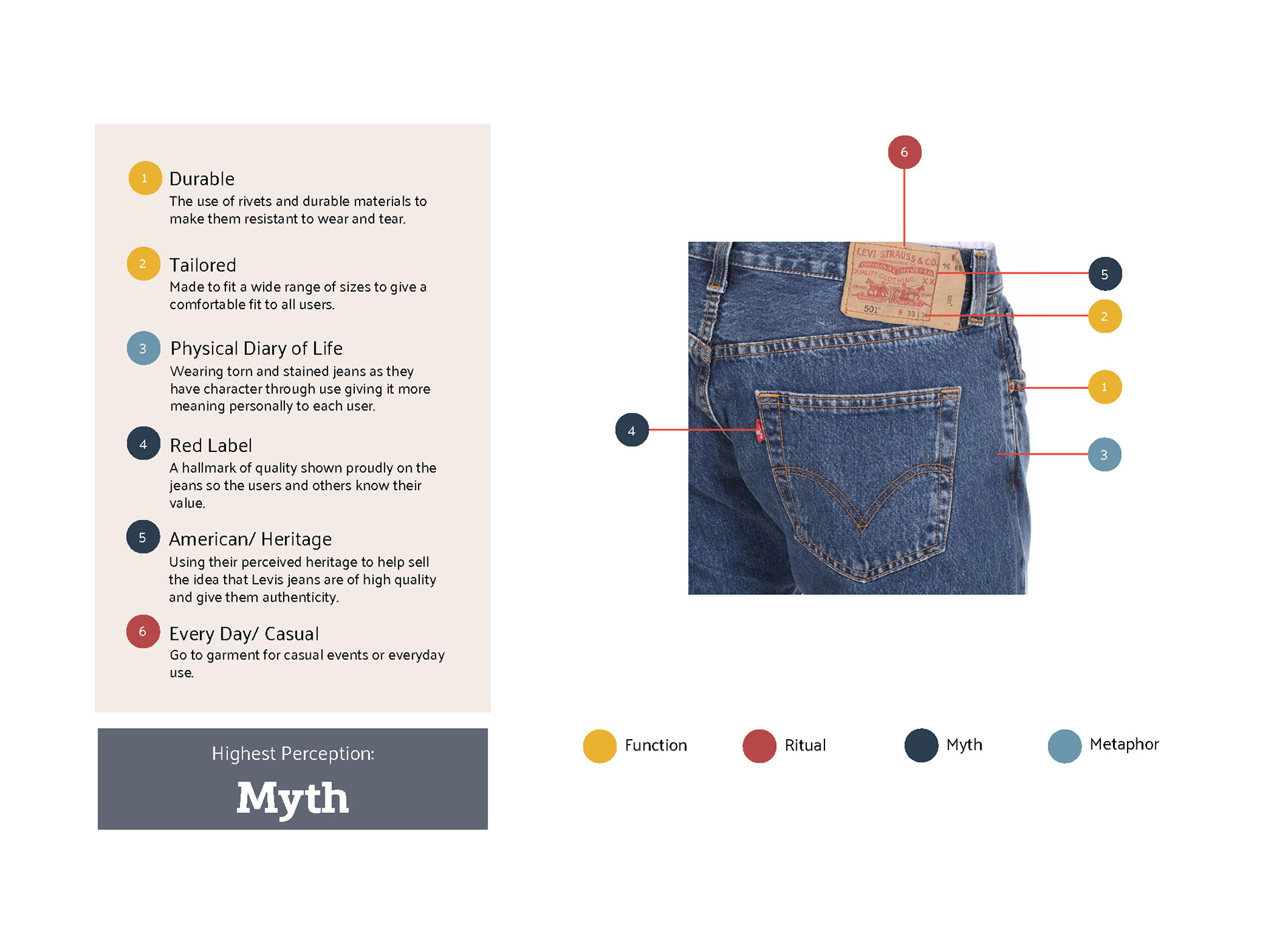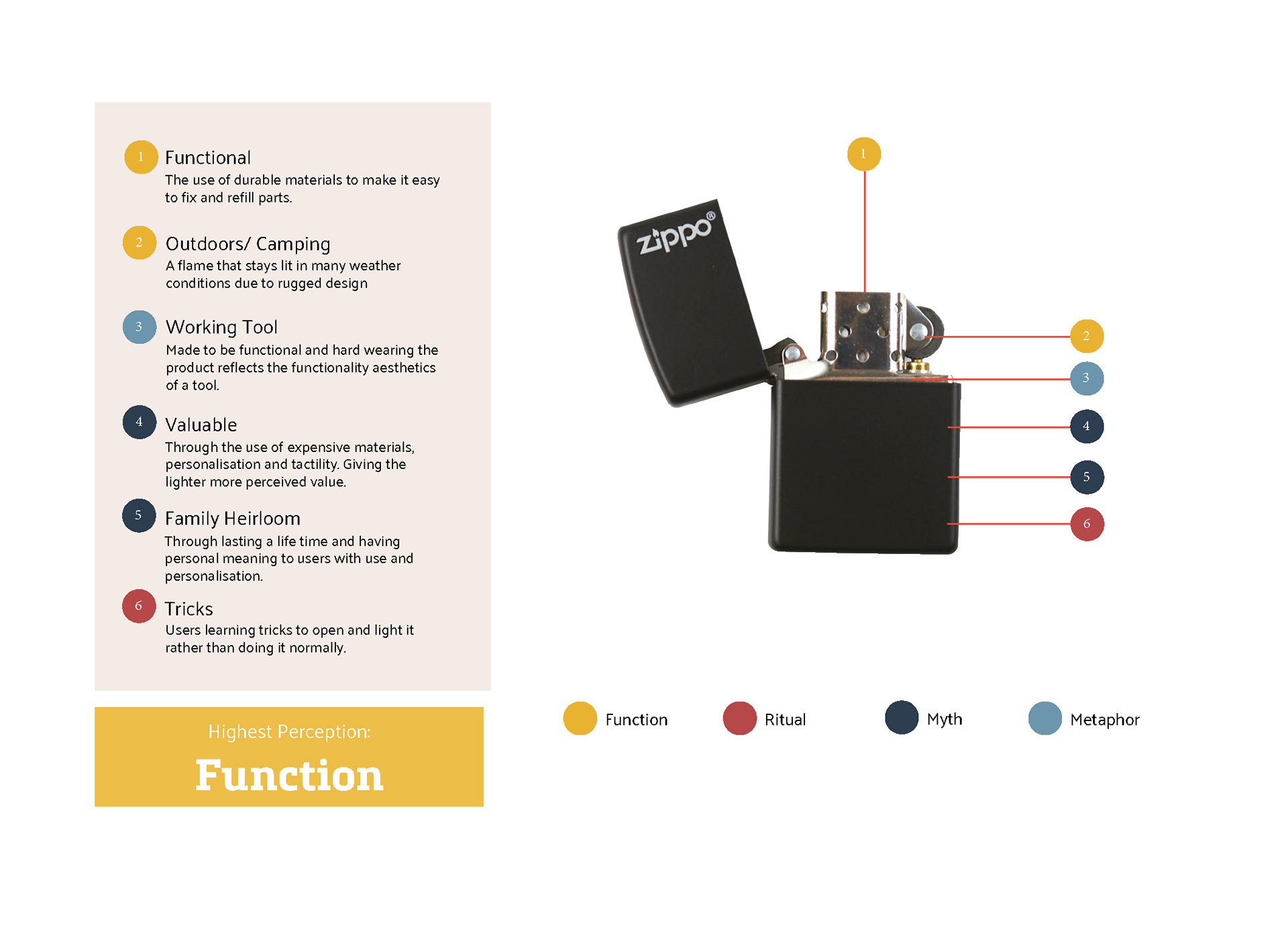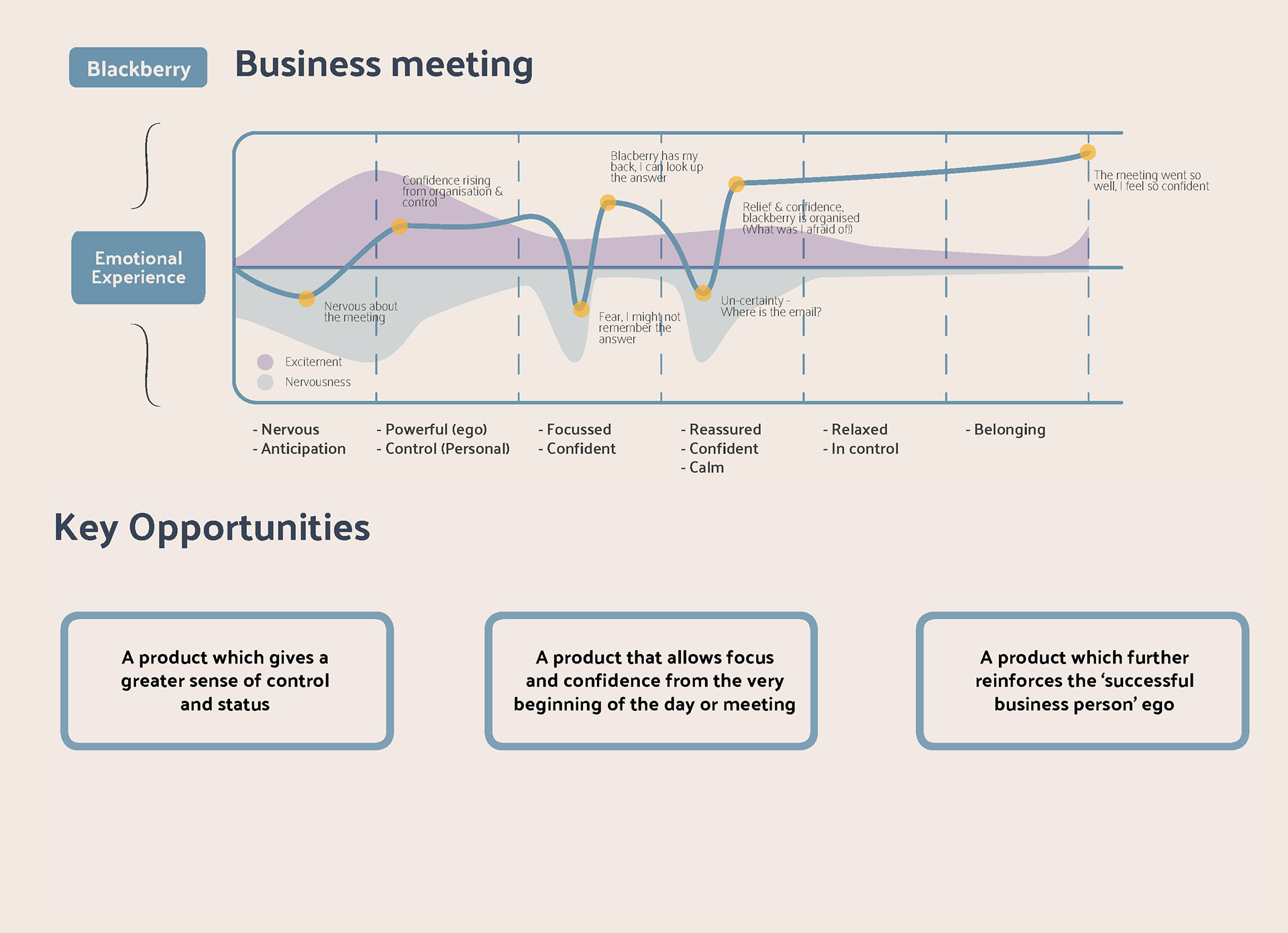 Learning from successful brands with a strong function, ritual or myth I was able to design a back pack that would speak and reach out to a certain person in a specific culture. People in that culture may  associates themselves with the brand values that align with key design features which can be seen below.